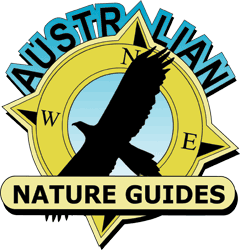 Carnarvon Gorge
See it, know it, love it!
Tour Season commences April 1st. In the interest of public health, our day tours will remain private tours for 2021. If you are the first to book on a day tour your people will be the only guests on that tour. This means that each booking gets an expert guide all to themselves, and makes social distancing much easier on our busy tracks and trails.
Solitude
Comparative, at least. One of the great things about the Off The Beaten Track tour is groups are small and tours are exclusive. We are the only operators with permits to enter some of the Gorge's untracked spots.
Kettle's on!
There are so many gorgeous places to stop for lunch and a cuppa, you'll be spoilt for choice. Will you choose a creek view? A dash of rainforest, perhaps? How about some sheer, sandstone cliffs?
On this trip we can do all three!
But Wait!.. There's More...
The hardest part of this tour is figuring out when to stop exploring. Each corner you round reveals something new. And the corners never seem to stop coming.
For the more adventurous, or those looking to experience the Carnarvon Gorge less travelled.
Exclusive to Australian Nature Guides.
Are you up for a bit of adventure? Strap on your hiking boots and leave the track and crowds behind as you explore some of the Gorge's secret side-gorges that few will ever get to see.
We can only offer this unique opportunity once per week, to just five people, making it our most exclusive experience.
Please note: All tours require a minimum of two participants to run. Should you be a solo traveller, and wish to book a single ticket, please be aware that the tour will be cancelled if minimum numbers are not met. In the event of such a cancellation, Australian Nature Guides will offer your choice of a refund or alternate date.
Available: April- October (only once per week).
Duration: 8 - 9 hours.
Distance: 15+ kilometres over rocky, uneven terrain.
Price: $95 per person.
Group size: Min 2 - Max 6.
Note: Due to COVID-19, we are unable to supply our home-baked goodies or a hot drink. However, we will boil the billy at lunchtime for those that are happy to BYO cup, teabag, coffee, etc.
BYO: Lunch, snacks, cup, teabags/coffee, water, hat, walking shoes, weather appropriate clothing & camera.
COVID Safe Measures
All day tours for 2021 will be private tours.

A private booking is defined as a single household, family or group travelling together. Our goal is to keep you safe, and this approach will ensure you won't have to mingle with anyone outside your family unit or travelling group.

Night Safari Tours are limited to eight guests to facilitate social distancing, which is easier to achieve at night when the tracks are almost empty.

Our tour movements within Carnarvon Gorge will abide by any restrictions imposed by Queensland Parks and Wildlife Service, including social distancing at major sites where visitor numbers at any one time are limited.

We will carry surface spray to sanitise public toilets prior to use.

We will carry hand sanitiser, but would prefer you bring your own.
​
COVID Safe Policy
You MUST be willing to abide by any social distancing instructions as directed by your tour guide and/or National Park Staff.

You CANNOT attend our tours if you are experiencing ANY flu-like symptoms consistent with COVID-19 which includes cough, fever, sore throat, fatigue and shortness of breath.

DO NOT attend our tours if you have recently returned from overseas, or have potentially been in contact with any COVID-19 cases.

Engaging in travel and tourism-based activities is not currently recommended for people who fall into one of the COVID-19 "at-risk" groups as recognised by the Queensland State Government.

Should you be forced to cancel your tour booking due to experiencing COVID-19 symptoms, Australian Nature Guides will offer a 100% refund.

We reserve the right to refuse service to customers who fail to comply with our COVID safe policy