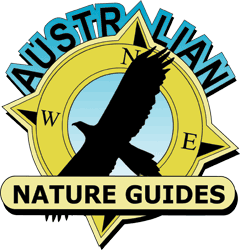 Carnarvon Gorge
See it, know it, love it!
Tour Season commences April 1st. In the interest of public health, our day tours will remain private tours for 2021. If you are the first to book on a day tour your people will be the only guests on that tour. This means that each booking gets an expert guide all to themselves, and makes social distancing much easier on our busy tracks and trails.
Mobile Coverage!
Optus
As part of the Commonwealth Mobile Black Spot program, two of three Optus micro-towers now provide mobile phone coverage for locals and visitors at Carnarvon Gorge. Full service is available for Optus customers, with emergency calls accessible to those with other carriers on these towers, which are located at Sandstone Park and Carnarvon Gorge Wilderness Lodge. The final tower is expected to be installed at the National Park Visitor Centre later in 2018.
​
Telstra
Telstra has installed a micro-tower on their radio-telephone tower at the Wilderness Lodge Lookout. To make calls, phones must be able to make HD calls, a feature on more recent models (e.g. iPhone 6 and up). Full reception is limited to the Lodge and areas with line of sight to the tower. Visitors have received Telstra texts/messages at the Ranger Station and at Sandstone Park (on older phones texts still come through).
​
WiFi
Queensland Parks and Wildlife Service offer 200mb per day free wifi for visitors to the Park. Head to the park Visitor Centre to gain access.
The Wilderness Lodge sell wifi, available on their deck.
WiFi
National Park Visitor Centre
Queensland Parks and Wildlife Service offer 200mb per day free wifi for visitors to the Park bit you need to be close to the Visitor Centre to access the service and it only functions during their stated opening hours.
​
Takarakka Bush Resort
Takarakka have free wifi available but bandwidth is extremely limited. If you have an Optus phone you should be able to access the internet via your mobile while on site.
​
National Park Day Use Facilities
BBQs and Picnic Tables
Free gas Barbecues and picnic tables are available at both the Carnarvon Gorge Day Use Area (at the end of the road) and at the Rockpool.
​
Toilets
A brand new (December 2019) toilet block has been installed next to the National Park Visitor Centre.
​
Composting toilets are also located at the Moss Garden turnoff on the Main Track, at Big Bend camping area, and at the Rockpool.
​
Showers
The fire in November 2018 destroyed the newest of the Gorge's shower block, meaning only the cold showers in the block near the National Park Visitor Centre remain (brrrr). The Rangers are acutely aware of the reduction in amenity and are working to remedy the situation when funding permits.
​
Services and Facilities