Getting to
Carnarvon Gorge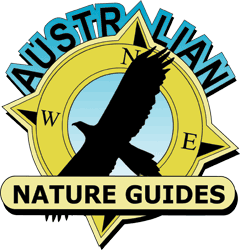 As the crow flies, Carnarvon Gorge is about 420 km west of Bundaberg. Most visitors access Carnarvon Gorge via Rolleston to the North or Injune to the South. The big news for visitors worried about road conditions is that the road is now sealed apart from the last 500m into the Gorge and the two road crossings through Carnarvon Creek have been upgraded to culverts.
While this doesn't make the road immune to flooding, it does reduce the duration of flood-related road closures.
Interactive Map - zoom out for context
Carnarvon Gorge via Emerald
​
Heading south from Emerald you'll pass through Springsure and Rolleston before taking the Carnarvon Highway south. The turn-off to the Gorge is about 60km south of Rolleston, just after the Highway crosses over Carnarvon Creek.
Emerald is a major service centre for Carnarvon Gorge. This is the last place you'll find a Woolworths or Coles before reaching the Gorge. If you'd like to break your trip at Emerald, the gemfields are a short journey west, and Blackdown Tableland National Park is a short journey east.
​
Springsure is a pretty town with lovely views back into Minerva Hills National Park. There is a Spar grocery store, a Mitre 10 hardware, a good take-away joint, an award-winning country butcher shop, and a couple of pubs. A free camping location exists at the Virgin Rock viewing area a few kilometres north of town on the Emerald road.
​
Rolleston is the last place to fuel up before heading into Carnarvon Gorge. This small town services surrounding rural properties and the nearby coal mine. It has a small Spar grocery store attached to the petrol station, a pub, and a community-run coffee cart in Beasley Park that is worth patronising - don't forget your travel mugs!
Carnarvon Gorge via Roma
​
Heading North from Roma, you'll be on the Carnarvon Highway and there is only one town along the way to the Gorge; Injune. The turn-off to Carnarvon Gorge is around 100km North of Injune.
Roma is a major service centre for Carnarvon Gorge, whose economy is based on agriculture and mining (primarily coal seam gas, these days). You'll find Woolworths in town, as well as a great IGA grocery store, and many different places to eat (and drink). The town's mining heritage is featured in the Big Rig Museum and Information Centre and its grazing industry is showcased at the Roma Saleyards, the largest livestock selling centre in Australia.
​
Roma is a great place to break your drive if you're driving to Carnarvon Gorge from Brisbane. There are plenty of accommodation providers in town and some farmstays nearby, which might add another dimension to your stay.
​
Injune is a small, vibrant town with an economy based around agriculture, tourism, and cypress forestry. There is a great Visitor Information Centre in the middle of town, right next door to Cafe on Second, and across the road from a small Spar grocery store. This is the last place to fuel up before Carnarvon Gorge when coming from the South.
​
Carnarvon Gorge from Rockhampton
​
Travelling to Carnarvon Gorge from Rockhampton can happen via two routes. If you're happy to drive a bit of dirt road, try the route via Duaringa and Woorabinda. If dirt road is not your scene, head out through Dululu.
​
All Sealed: Via Dululu
From Rockhampton, head South along the Bruce Highway and turn-off onto A5, which goes through Dululu, Banana, Moura, Bauhinia, and on to Rolleston (see above). Turn South at Rolleston onto the Carnarvon Highway. The turn-off to the Gorge is around 60km from Rolleston, just after the Highway crosses Carnarvon Creek.
​
Some Dirt: Via Duaringa
Head West from Rockhampton on A4, passing through Gracemere and turning South at Duaringa onto the Fitzroy Development Road. There is a short dirt road section after passing the Woorabinda turn-off, and the sealed road thereafter is single lane until you reach Bauhinia. Head West from Bauhinia to Rolleston. Turn South at Rolleston onto the Carnarvon Highway. The turn-off to the Gorge is around 60km from Rolleston, just after the Highway crosses Carnarvon Creek.
​
Road Conditions
​
The road into Carnarvon Gorge from Carnarvon Highway is now sealed except for the last half a kilometre. You'll be on bitumen to the turn-offs to all accommodation sites, as well as the following National Park sites; Mickey Creek and the Rockpool. This means you can access Carnarvon Gorge with conventional vehicles and if you're dragging your accommodation along behind you, it won't encounter much dirt road at all.
There is no need for a 4WD or an off-road van.
Creek Crossings: there are two crossings over Carnarvon Creek, and several floodways over a couple of its tributaries. The Carnarvon Creek crossings are now elevated culverts, which means when Carnarvon Creek does flood the road remains impasable/closed for shorter periods of time than before. Local road conditions should always be ascertained before starting your trip if there has been any significant rainfall at the Gorge. Check the Queensland Traffic website for up do date information (you'll need connectivitiy to do so).
Qantaslink runs regular flights from Brisbane to Roma and Emerald. Several car hire companies can supply a vehicle with which to complete the journey to Carnarvon Gorge (see driving directions above). It takes around 2.5 - 3 hours to drive from either town. Try to ensure that you allow enough time to complete the journey during daylight hours so that you are not constantly dodging kangaroos - they can be a serious driving hazard at night.
Carnarvon Gorge Travel Planner