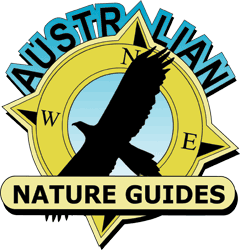 Carnarvon Gorge;
An Introduction
Carved into the elevated sandstone of Central Queensland, Carnarvon Gorge is a natural monument to the power of water, wind and time, featuring...
Dramatic landscapes

High biodiversity

Significant cultural heritage locations

Permanent artesian water supply.
Upwards of 70,000 visitors a year make the trek to this outback oasis, which is well known to the caravan and camping crowd.
Fed by rain and artesian springs, Carnarvon Creek has shaped not only the Gorge's physical landscapes, but its spiritual and cultural landscape as well.
In 27 million years the creek has eroded through 600 metres of basalt and sandstone

The lower 200 metres is dominated by spectacular sandstone cliffs

Contemporary Australians created a National Park around Carnarvon Gorge.

The Bidjara and Karingbal peoples created some of the world's best stencil art galleries on its sandstone walls.
Spring-fed creeks create an Outback Oasis
Crossing Carnarvon Creek.
To the visitor, Carnarvon Gorge offers many things...
Great bushwalking along 20+ km of maintained tracks

A wide variety of sites of natural and cultural significance

Opportunities for solitude beside Carnarvon's creeks and cliffs.

Adventure hikes into narrow side gorges (Off The Beaten Track Tour).

Several tagged trails and remote walks leading to the shelves and tablelands on either side of Carnarvon Gorge.
There is an abundance of flora and fauna to become acquainted with...
210 bird species

60 different mammals

22 species of frog

90 kinds of reptiles.
Of the 1000+ plant species, 23 are listed as rare or vulnerable under Queensland legislation.
Carnarvon Gorge's biodiversity includes a number of species are at their distributional limits within the Park, or form disjunct populations isolated from others of their kind.
Isolated populations characterise the Gorge's lifeforms (

fairy bell orchid, yellow-bellied glider).