Australian Nature Guides
Carnarvon Gorge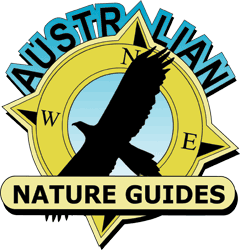 We are Carnarvon Gorge's most experienced tour guides and information providers. It's our privilege to help people get to know and understand this special place. Let us help you plan and make the most of your stay!
Australian Nature Guides acknowledges the Bidjara and Karinbal people as Traditional Owners of Carnarvon Gorge. Their stewardship of, and connection to, this special place is reflected in the health of the Gorge's ecosystems and the significance of its cultural sites. We pay our respects to elders past, present and emerging and recognise their ongoing efforts on Country

.
What can we help you with today?
ACCOMMODATION &

TRAVEL PLANNER
How to get there, when to visit, and where to stay are the burning questions! Carnarvon Gorge is a remote destination but getting there has never been easier; only the last 500m is unsealed. The cool, dry months in the middle of the year are peak times to visit if you plan to do all the walks, and whether you love roughing it or prefer to travel in style, you'll find something to suit your needs and budget.
You'll find more information for:
CARNARVON GORGE
GUIDED TOURS
See the Gorge through the eyes of a local. For over twenty years Australian Nature Guides has been the only dedicated guided tour company at Carnarvon Gorge. Guided walks are all we do, and you can see this reflected in our customer feedback. For example, our TripAdvisor reviews.
​
If walking is not your strong suit, you're in luck. Heli-Central run scenic flights over Moolayember Gorge.
​
You'll find more information for:
Carnarvon Gorge has over twenty kilometres of track, visiting 12 major sites. There are easy strolls like the Nature Trail, which follows Carnarvon Creek for around 1km, strenuous climbs, like the 14km climb to Battleship Spur, and everything in between. Use the following link for detailed information on Carnarvon Gorge walks and how to use them wisely. You'll find maps, summaries of what's at each site, track grades, distances and suggested itineraries.
​
Carnarvon Gorge's walking tracks are susceptible to weather and bushfires. Keep up to date with current events at Carnarvon Gorge Park Alerts.
Why visit Carnarvon Gorge?
In 1932, Carnarvon Gorge became a National Park because of its scenic value, geological history, and cultural heritage. Today, with over 20km of walking tracks the experience goes beyond these three key themes.
The diversity of sites along the track system is unparalleled. You'll discover important Karingbal and Bidjara cultural sites, cattle duffing and bush-ranger history, unique geological formations, remnant rainforest patches, and spring-fed waterfalls. Your choice of walks range from short, easy trails to difficult, remote tracks. There's something to suit (nearly) everyone's abilities.y
The images of Carnarvon Gorge both speak for themselves and fail to do the place justice. This is a truly stunning landscape whose magnitude can't be captured on film. Cliffs disappearing into the distance... rare palms swaying next to spring-fed creeks... waterfalls tucked inside narrow canyons.. gliders soaring through the forest at night. The list of highlights goes on but you really should come and make one of your own.
​
You can find more information on...
From vantage points like Boolimba Bluff (or a Heli-Central scenic flight) you can see over 240 million years of geological history laid bare. Look down to the base of the Gorge and find evidence of massive tectonic forces that created mountain ranges. Gaze across to clifflines laid down during dinosaur times. Then look up to the tablelands created when lava levelled the landscape 30 million years ago.
​
Here you'll find a summary of the geology of Carnarvon Gorge.
​
Why walk with Australian Nature Guides?
Simon has been researching and guiding in Carnarvon Gorge for over 20 years. Few can match the depth of knowledge he has accumulated on the natural and human histories of the Gorge, which adds a few extra dimensions to Australian Nature Guides' tours.
​
Michelle has guided in a diverse range of locations, including Uluru-Kata Tjuta, Kakadu, and Kangaroo Island. She has also worked as an outdoor educator taking high school students on multi-day bushwalks and canoe trips in her home state, Victoria.
Believe it or not, both Simon and Michelle began their careers as hospitality professionals. They have both since attended university as mature-aged students. Michelle earned her two Bachelor's Degrees, one in Nature Tourism and another in Outdoor Education, at La Trobe University, Bendigo.
​
Simon is a qualified ecologist and recently earned a Masters Degree from the University of Georgia, U.S.A., researching learning outcomes in study abroad programs focused on sustainability.
We have chosen to make Carnarvon Gorge our home (and workplace). You'll see our passion for this amazing landscape shine through on every tour, and you might get bitten by the same bug yourself along the way.
​
Our passion for our craft is evident in our accreditation as Savannah Guides (both as individuals, and as a company). At least once a season, we attend professional development schools that hone our skills and improve our tours... for you.
​