Australian Nature Guides
Carnarvon Gorge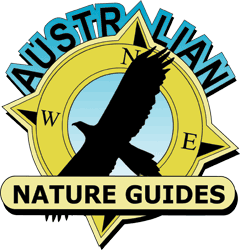 We are Carnarvon Gorge's most experienced tour guides and information providers and take great pleasure in helping people get to know this special place. Let us help you plan and make the most of your stay!
What can we help you with today?
Why visit Carnarvon Gorge?
In 1932, Carnarvon Gorge became a National Park because of its scenic value, geological history, and cultural heritage. Today, with over 20km of walking tracks the experience goes beyond these three key themes.
The diversity of sites along the track system is unparalleled. You'll discover important Karingbal and Bidjara cultural sites, cattle duffing and bush-ranger history, unique geological formations, remnant rainforest patches, and spring-fed waterfalls. Your choice of walks range from short, easy trails to difficult, remote tracks. There's something to suit (nearly) everyone's abilities.y
Don't see your preferred date? Don't panic, make a special request; contact us here!